In the new season of "The Witcher," there's special music made by Joseph Trapanese. He's really good at making music for movies and shows. He knows how to create exciting music for action scenes, mysterious music for suspenseful moments, and beautiful songs for emotional parts.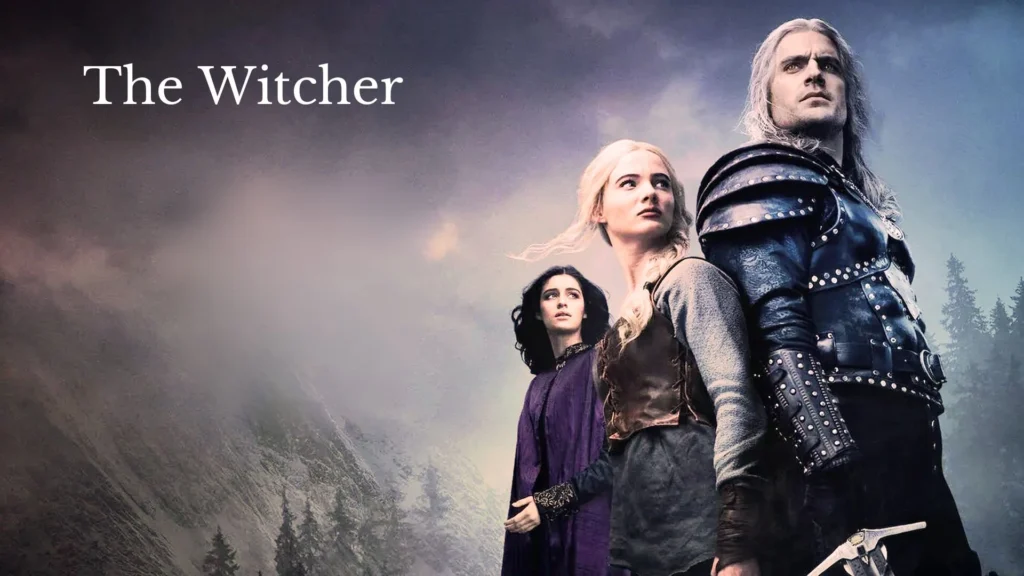 The Witcher Season 3 Soundtrack
Joseph Trapanese has worked on big movies like "Oblivion," "Lady and the Tramp," and "The Greatest Showman." He's also done music for another show on Netflix called "Shadow and Bone." So, he's got a lot of experience making music that goes perfectly with what we see on the screen.
Episode 1 – 'Shaerrawedd'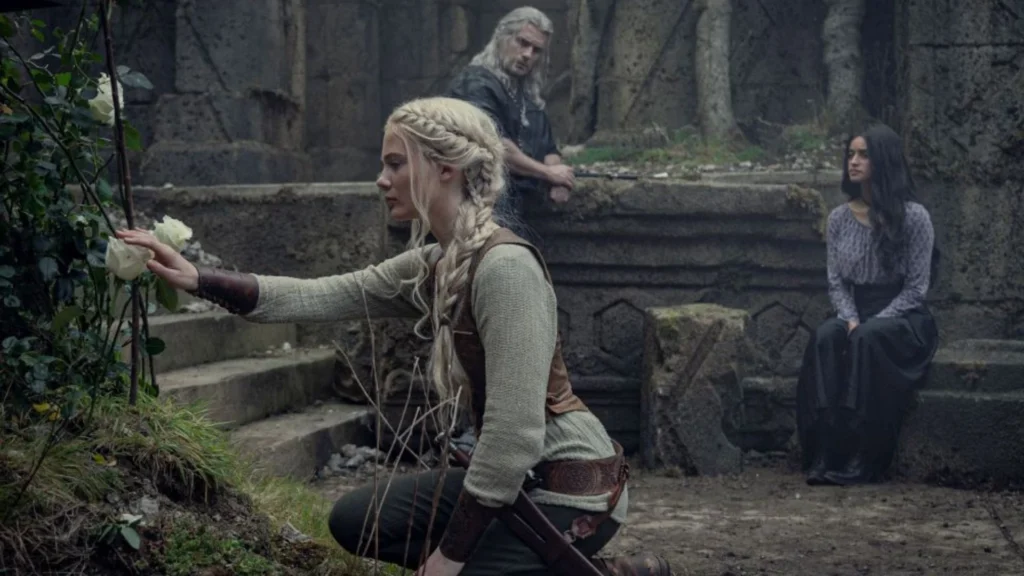 | Song | Artist |
| --- | --- |
| I Importune You (feat. Percival Schuttenbach) | Joseph Trapanese |
| A Time of Contempt (feat. Percival Schuttenbach) | Joseph Trapanese |
| Stay Together | Joseph Trapanese |
| Happy Childhoods Make for Dull Company | Sonya Belousova, Giona Ostinelli & Rodion Belousov |
| They're Alive | Sonya Belousova, Giona Osnelli, Lindsay Deutsch & Burak Besir |
| Sherrawedd Brawl (feat. Percival Schuttenbach) | Joseph Trapanese |
| Girl from Cintra (feat. Percival Schuttenbach) | Joseph Trapanese, Sonya Belousova & Giona Ostinelli |
| The Time of Axe and Sword is Now | Sonya Belousova, Giona Osnelli, Declan de Barra & Lindsay Deutsch |
The Witcher Season 3 Soundtrack
Episode 2 – 'Unbound'
| Song | Artist |
| --- | --- |
| I Importune You (feat. Percival Schuttenbach) | Joseph Trapanese |
| Changing Destiny is a Weighty Business (feat. Percival Schuttenbach) | Joseph Trapanese |
| A Time of Contempt (feat. Percival Schuttenbach) | Joseph Trapanese |
| Vuilpanne (feat. Percival Schuttenbach) | Joseph Trapanese |
| You Sure About This? | Joseph Trapanese |
| Four Marks | Sonya Belousova, Giona Ostinelli & Rodion Belousov |
The Witcher Season 3 Soundtrack
Episode 3 – 'Reunion'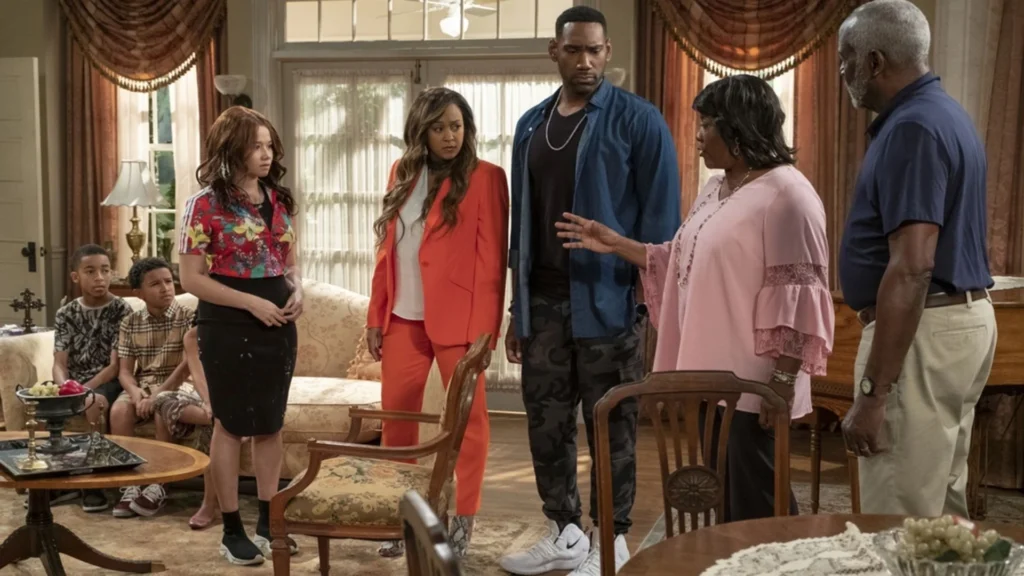 | Song | Artist |
| --- | --- |
| He's a Spoon | Joseph Trapanese |
| Let Me Guess, You Have A Plan? (feat. Percival Schuttenbach) | Joseph Trapanese |
| The End's Beginning | Sonya Belousova, Giona Osnelli, Declan de Barra |
The Witcher Season 3 Soundtrack
Episode 4 – 'The Invitation'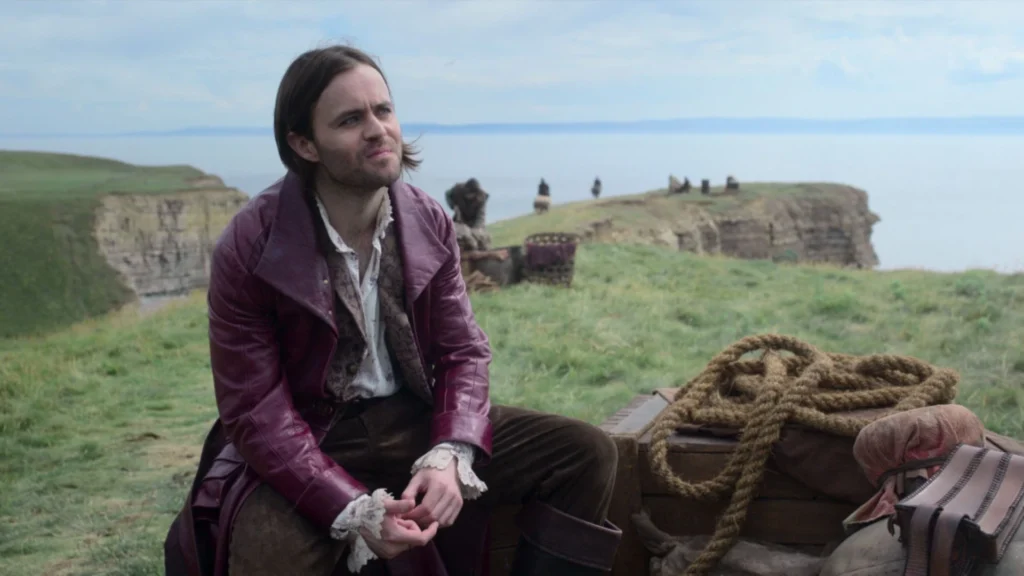 | Song | Artist |
| --- | --- |
| A Mission For You | Joseph Trapanese |
| Lessons in Smiling | Joseph Trapanese |
| You Sure About This? | Joseph Trapanese |
| Extraordinary Things | Joey Batey |
The Witcher Season 3 Soundtrack
Episode 5 – 'The Art of Illusion'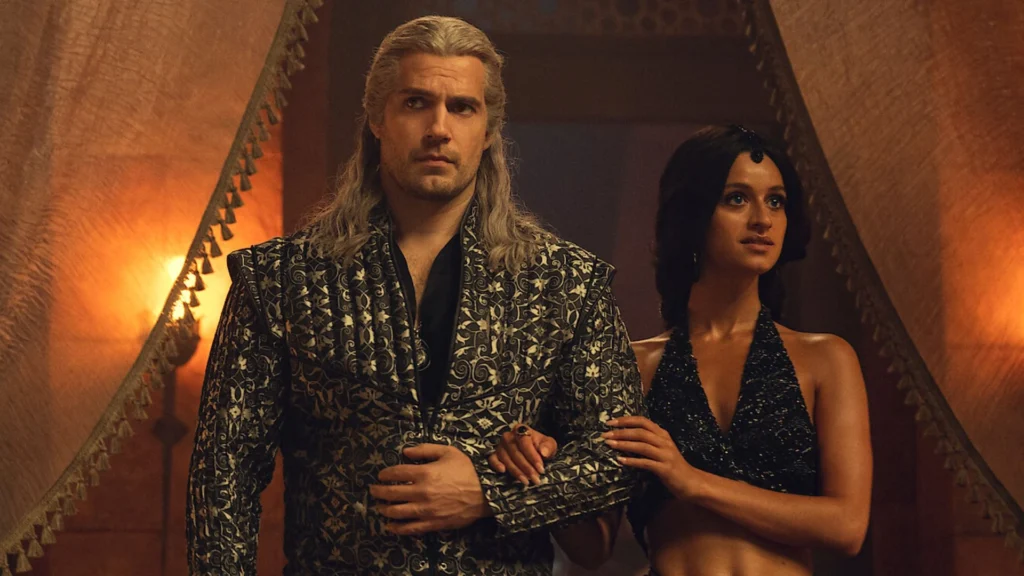 | Song | Artist |
| --- | --- |
| Alone at Last | Joseph Trapanese |
| All Is Not As It Seems (feat. Percival Schuttenbach) | Nathan Armarkwei Laryea, GLOR1A, Joseph Trapanese |
| The Melange (A Witcher Tango) [feat. Percival Schuttenbach] | Joseph Trapanese |
| Serious Accusations | Joseph Trapanese |
| Should Have Chosen a Side | Joseph Trapanese |
The Witcher Season 3 Soundtrack
Episode 6 – 'Everybody Has a Plan 'til They Get Punched in the Face'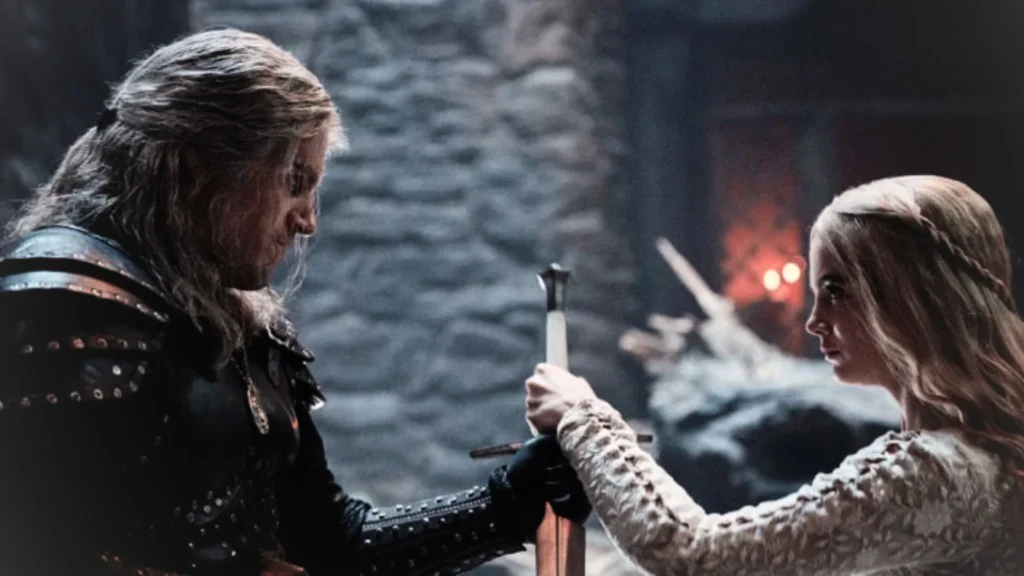 | Song | Artist |
| --- | --- |
| A Time of Contempt (feat. Percival Schuttenbach) | Joseph Trapanese |
| He Always Finds Us (feat. Percival Schuttenbach) | Joseph Trapanese |
| My Daughter | Joseph Trapanese |
| The Time of Axe and Sword Is Now | Sonya Belousova, Giona Ostinelli, Declan de Barra & Lindsay Deutsch |
| Arrogance Will Be Your Undoing | Joseph Trapanese |
The Witcher Season 3 Soundtrack
Episode 7 – 'Out of the Fire, Into the Frying Pan
| Song | Artist |
| --- | --- |
| A Little Sacrifice (feat. Percival Schuttenbach) | Joseph Trapanese & Freya Allan |
| Korath | Joseph Trapanese |
| Water (feat. Percival Schuttenbach) | Joseph Trapanese |
| Power and Purpose (from "The Witcher: Season 2" soundtrack) | Joseph Trapanese |
| You Will Change Everything (feat. Percival Schuttenbach) | Joseph Trapanese |
| Enchanted Flowers | Cast |
The Witcher Season 3 Soundtrack
Episode 8 – 'The Cost of Chaos'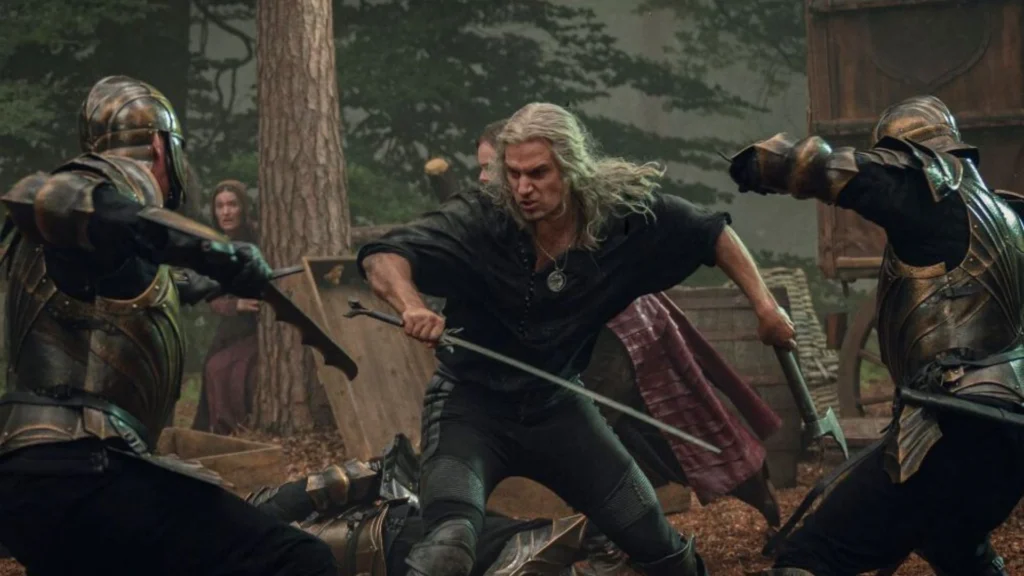 | Song | Artist |
| --- | --- |
| Chaos Has Consequences (feat. Percival Schuttenbach) | Joseph Trapanese |
| Mend What is Broken (feat. Percival Schuttenbach) | Joseph Trapanese |
| A Time of Contempt (feat. Percival Schuttenbach) | Joseph Trapanese |
| Rats (feat. Percival Schuttenbach) | Joseph Trapanese |
| The End's Beginning | Sonya Belousova, Giona Ostinelli & Declan de Barra |
| The Ride of the Witcher (feat. Percival Schuttenbach) [from The Witcher: Season 3] | Joseph Trapanese & Joey Batey |
The Witcher Season 3 Soundtrack
You can listen to the awesome "The Witcher" Season 3 soundtrack on popular music platforms like Spotify, Amazon Music, and SoundCloud. So, if you want to hear the thrilling music that makes the show so cool, you can easily find it on these apps. Just search for "The Witcher Season 3 soundtrack" and get ready for an epic musical adventure! (Spotify)